On 16 April 20 intrepid Batala Lancaster players completed a mountain adventure drum as the final fundraising effort for the Lake District Search and Mountain Rescue Association (LDSAMRA). For 15 of the drummers, it was their first experience of a mountain gig, and for one, their first experience of hiking up a mountain at all!
The band hiked for over 4 miles carrying their drums (and dogs), as the 350m climb took them up from Kirkstone Pass to Caudale Head, 750m above sea level, on the west side of Stoney Cove Pike where they played three short sets at the summit, to an audience of family and some passing hikers who stopped for a picnic lunch to watch the band perform.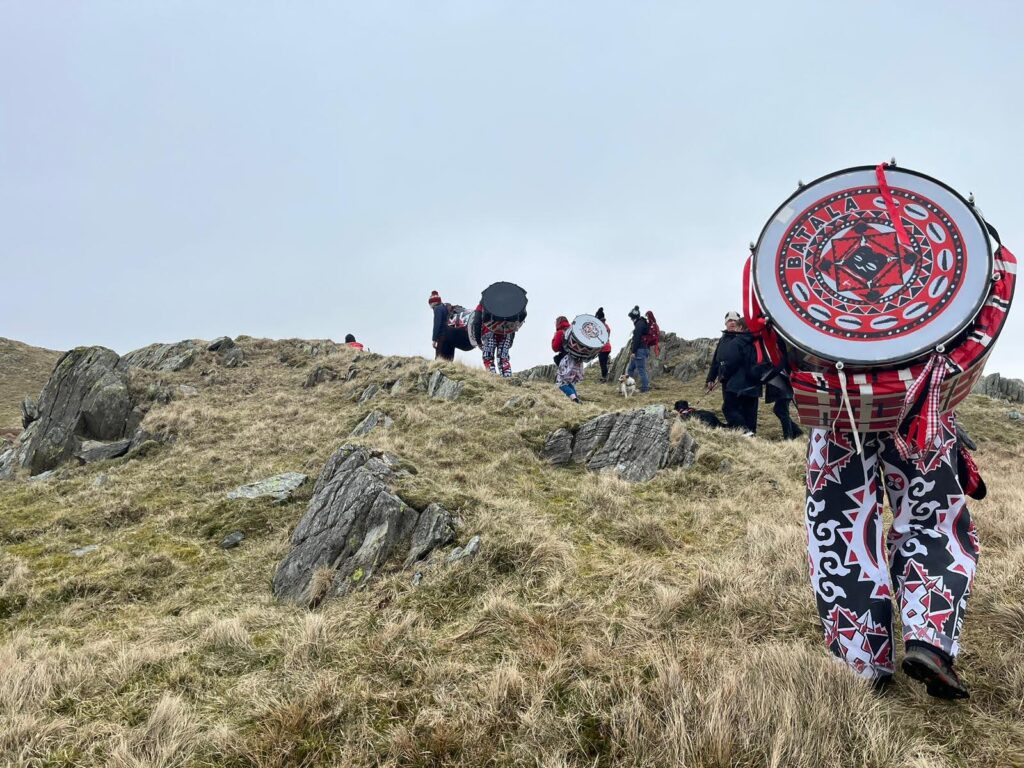 The gig generated lots of interest locally, with Musical Director Reid Wason being interviewed on BBC Radio Cumbria, and snare player Val Richards speaking on Global Radio about the event.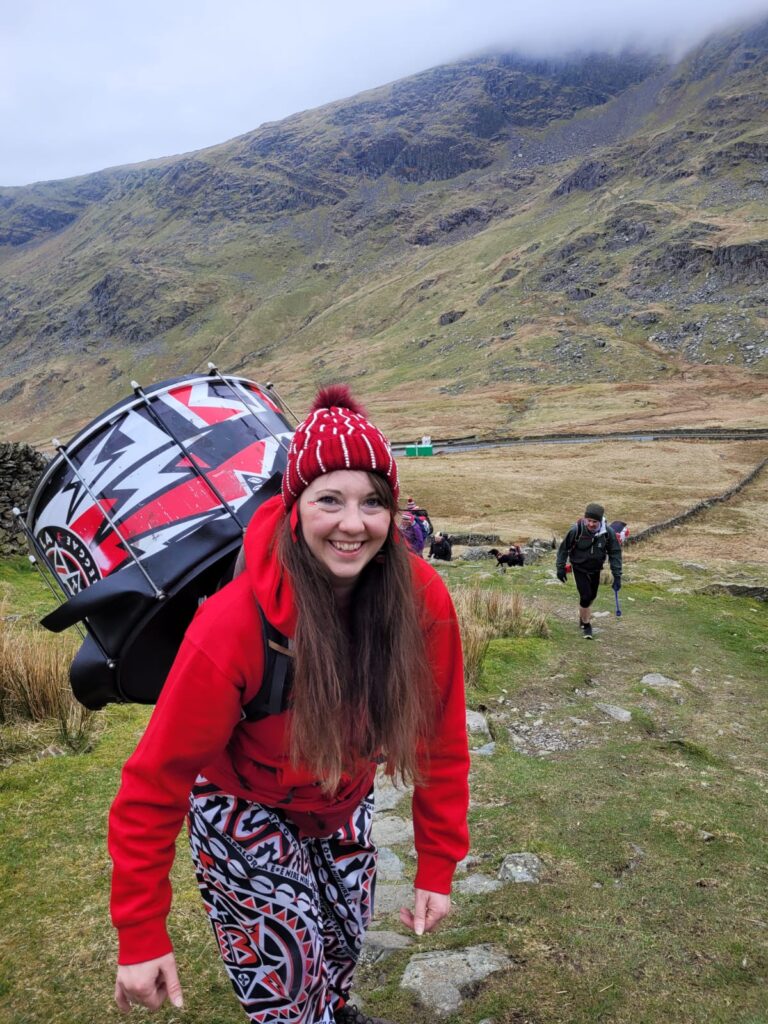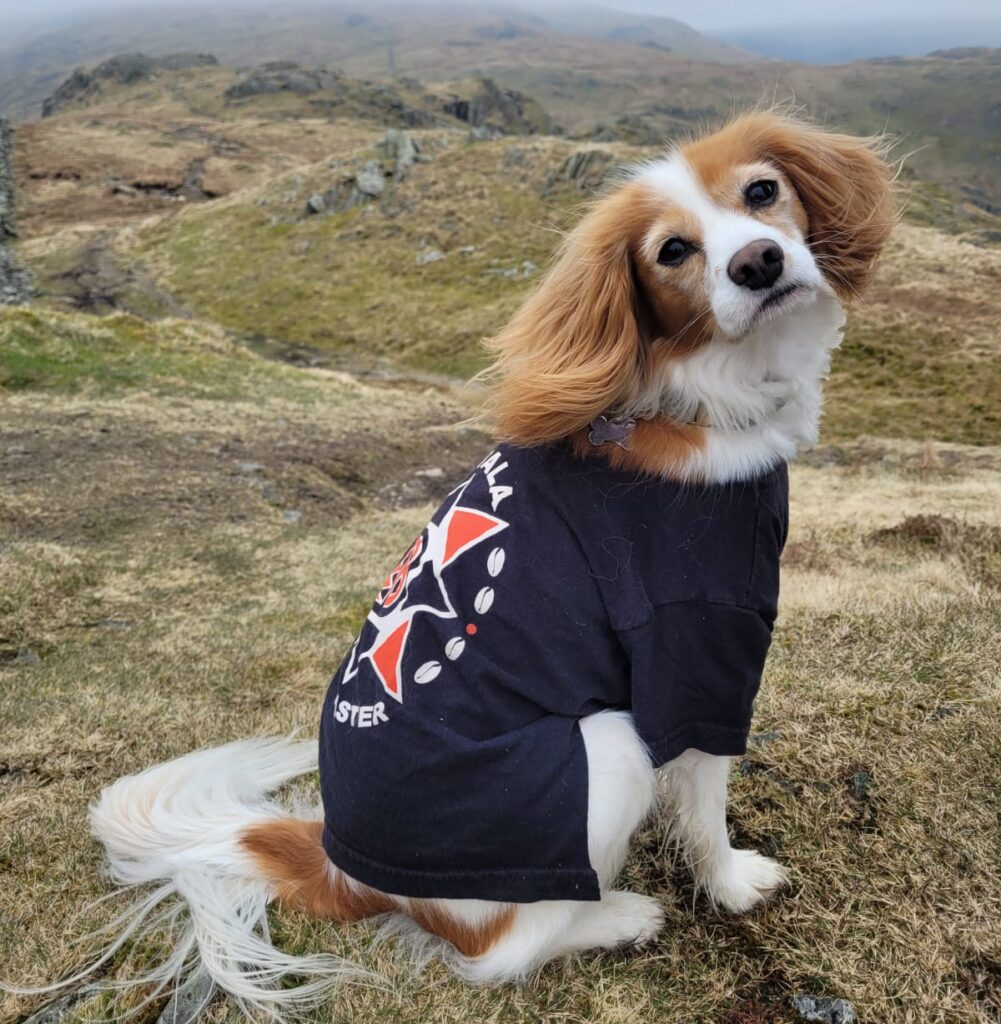 After the hike, Bass player Steph Robinson said: "What an incredible and unforgettable experience! As a new member of the band, being here for just over a year, I am just in awe of the community feel that Batala Lancaster has brought to my life. Thank you so much to the Charity team for their incredible organisation and for ensuring our safety was at the forefront of this event. I feel so proud of us all for accomplishing and supporting each other on the hike and look forward to the next adventurous gig. Thank you to my husband, friends and my Cavalier King Charles Spaniel, Harley, that came to support us and kept me motivated along the way."
So far Batala's fundraising efforts for LDSAMRA have raised over £1800, including £48.03 from a bucket collection on the day. Other events for the charity in the past 12 months were busking gigs at Edinburgh Fringe, a Christmas Busk in Lancaster City Centre, a busk at the Glebe in Bowness, and a sale of some of the band's old costumes.
Phil Gerrard, LDSAMRA Secretary said "Thank you for your fantastic efforts in fundraising for LDSAMRA, it is massively appreciated by all Teams within the Lake District. Funding given directly to LDSAMRA is either distributed to individual teams, often to fund specific projects or used on behalf of the teams for large expenditure.
"Whichever way your donations are spent, they make a huge difference to many of the teams in the Lake District. Keep up your fantastic charity work and once again thank you on behalf of LDSAMRA."
Final donations to LDSAMRA can still be made on our Just Giving page.
Batala Lancaster members have nominated Papyrus as our nominated charity for the next year.